Daily Fantasy Football Tutorial: What is Fantasy Football?
Daily fantasy football, fantasy football and fantasy sports are hot topics right now. In the US, fantasy sports is a huge and multi-billion dollar market, similar to poker – and now it's coming to Europe. In this Daily Fantasy Football Tutorial, we explain what daily fantasy football is and how easy it is to learn.
Daily Fantasy Football – What is that?
Daily fantasy football is a fantasy sports trend from the USA, which is now catching on in Europe. The idea is simple. You create a team using real players from an actual football league and then compete in online tournaments against teams created by other people. These online tournaments are offered by fantasy sports providers.
The great thing about daily fantasy is that the tournaments are played over the course of a match day, which is to say a weekend. This is different to seasonal fantasy football, where you have to play a whole season, the outcome of the tournament is decided very quickly so you do not have to commit to playing every weekend.
How exactly does daily fantasy football work?
In daily fantasy football you use real players in a league or a competition to put together your dream team and play in a tournament which lasts exactly one match in your chosen league. There is no long wait and no commitment, because you don't have to play every weekend as in the seasonal variant.
Your players will receive points according to their actions in the real games. These will be allocated according to each provider's rules and will be credited to your tournament team. Set your line up, cheer them on, earn a lot points and hopefully win. Daily Fantasy football can really be a beautiful game.
The result of the tournament is usually decided very shortly after completion of the real games and the payout follows soon after. The winners are generally decided after one hour at the most and they then receive their prizes. You will also be able to watch the matches and scores for your players live on the providers' live streams.
Daily fantasy football is much faster and offers even more thrills and action than seasonal fantasy football because d
aily fantasy football focuses on the results over a game day or even over individual games. So you can showcase your knowledge and expertise as a manager week by week, earning profits week after week.
Find the right Daily Fantasy football provider
Right now, there is a pleasingly diverse range of fantasy sports providers in Europe, and in particular there are a number of fantasy football platforms on which you can play daily fantasy football tournaments.
This wide selection means that a new player can quickly find themselves confused by all the choice and unable to make an informed judgement about which providers are trusted, where there is the best software and beginner friendly tournaments and also where there is the best bonus for a new registration.
Play daily fantasy football for free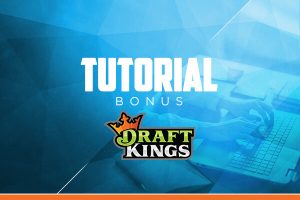 You can also try daily fantasy tournaments without risking your own money. Almost every provider offers free tournaments, also known as freerolls. In addition, 11Heroes will provide you with a free starting or tournament tickets when you sign up through our links.
Freerolls
Every provider wants to give you the chance to test their offer without risking your own money. That's why they offer freerolls. These are tournaments which you can play without having to pay a buy-in. Many of these tournaments offer small sums of money as prizes. Freerolls allow you both to prove your skills as a daily fantasy manager and to build a bankroll without risk.
Bonus
11Heroes works with numerous providers of daily fantasy football tournaments. Our current partners include Fantasybet, FanTeam, Bethard. To make getting started in the world of Daily Fantasy football as easy as possible, we offer you profitable bonuses on each of our partner sites.
The bonus offers range from free tournament tickets to doubling your deposit. Equipped with this seed money you can test your fantasy football teams and learn daily fantasy football without risking your own money. So you can quickly become a fantasy football manager!
FantasyBet Review: The facts about the bonus, the software and the tournament selection
What is a daily fantasy football manager?
A daily fantasy manager is both the coach and manager for his team. He is responsible for both the tactical and strategic direction of his team and in particularly he chooses his team's offensive or defensive formation. He also has to plan his signings carefully and make best use of his budget in the tournaments. This is a challenging task!
FAQ – Frequently asked questions
It is, however, a challenging task people can learn from scratch, no national coach has ever just fallen from the sky. There is a lot to learn before becoming an accomplished fantasy manager. Learn more in our article Fantasy Football Manager.
The #1 Daily Fantasy Football School
At 11 Heroes.com our goal is to give you everything you need to make you a successful daily fantasy football manager, and to be able to make your mark in this new trend. With us you do not only get strategies for daily fantasy football.
We also help your career financially with bonuses, promotions and start-up capital, as you have already learned above. In the following we discuss the strategic aspects of daily Fantasy football, because there is a lot to learn and even more to know. Best of all, all of this content is available to you free of charge. Just create a free account and you will be able to use all our offers and access all learning content.
Daily Fantasy Football Strategies
In our strategy section we offer you a wide range of content. If you're just taking your first steps in learning Daily Fantasy football then the best place to get started is our
Beginners' Training Camp or in our Fantasy Football Guide. There you will learn the right approach to daily fantasy football tournaments as well as tips and strategies for to get you off to a good start. We'll teach you the basics of game theory, which you can then put to the test in an exam.
If you need help setting up teams on our partner sites, or would like to know how best to get your hands of a bonus, our tutorials can certainly help you further. In addition, we create a detailed preview for each match day in the major European leagues, summarizing all the odds and probabilities you need to set up your team. We also provide you with example Line-ups, which you can use for guidance when setting up your own teams.
Daily Fantasy Football Tutorials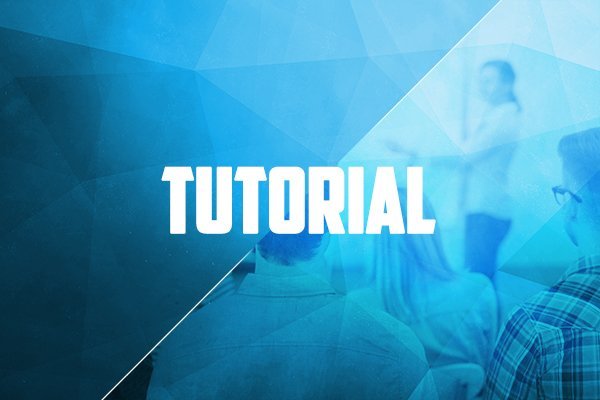 As a daily fantasy football school, we do not just want to provide you with strategies. It is our goal to help you clear any technical hurdles. That's why we have a lot of tutorials where we can help you with various topics including possible problems with our partner sites. We have also put together a lot of helpful material for you on our
Youtube Channel.
Prepare for each game day effectively
The basic requirement for success in Daily Fantasy football is thorough Match Day Preparation.
Before you create your team, you need to be clear about which players have a good chance of getting a high score on the upcoming match day. That's why we create an up-to-date preview for every match day. In our previews you can see which games and which players are particularly interesting for fantasy football managers.
Our "injured list" means you are always informed about any players who are due to be out of action for a while. In our "Tips from the coaches" section, experienced daily fantasy managers give you an assessment of which players could prove to be particularly profitable. The last pillar of match day preparation is our selection of "Dream Teams", where we create sample teams for some tournaments. These can serve as inspiration.
Daily Fantasy Football Tips
The tips from the coaches will guide you as to how to make the best use of the information from our previews and what to think about when setting up individual players, this is the place where successful fantasy managers will share their decision-making process with you – for example, how they choose their captain.
Fantasy Lineups & Drafts
As you gain experience as a fantasy football manager you will find that every match day requires a different approach and strategy. If, for example, few goals are expected, it may be profitable to put more emphasis on defensive forces and choose a more passive position, such as a 5-3-2 (5 defender, 3 midfielders 2 forwards and of course a goalkeeper). If, by contrast, you are expecting a goal-fest you should spend your budget on offensive players and play a 3 – 4 – 3 or a 3 – 5 – 2.
Your choice of provider can also influence your line up. Each vendor has its own scoring system (a system for deciding how many points a player is allocated for what action) and these various systems require an individual approach as each provides its own challenges.
Last but not the least, the choice of tournament format is also crucial. The so-called DoN tournaments, where you either double or lose your buy-in, require a very different tactical approach from the regular tournaments where you want to score as many points as you can and therefore may choose to take some risk.
Check out our dream teams for daily fantasy football tournaments
Daily Fantasy Football Community
11Heroes is not just a school for daily fantasy football. We also want to offer you a community in which you can exchange ideas and develop independently. The input from and communication with other football managers can help you to improve tremendously and really realize your potential. Our coaches are always ready and willing to help you. Check out the 11Heroes community
Enjoy Daily Fantasy Football!
Your 11Heroes team.