Paid Picks Pro - How it works
The Paid Picks Pro is only available in the exclusive Telegram group Paid Picks Pro.
You will receive the invitation link to the Telegram Group if you click on the Subscribe Now link and register for the monthly Membership Paid Pro Picks.
You can cancel your registration at any time and you are not bound to a long-term contract.
Get profitable insider tips directly in Telegram. Especially with sports betting, time is money. Never miss a good bet and always stay informed. Which provider offers profitable bets. How do you maximize your profit?
Hand picked sports betting from professionals.
Every month we give a report how much our betting proposals have won. See the latest results
Exclusively limited to 20 participants
save your Edge. The Paid Pick Pro Telegram group is exclusively limited to 20 participants. This way, the Insider Tips remain profitable and you achieve higher profits!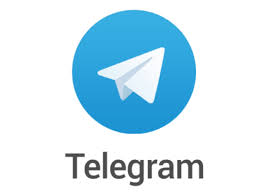 Your lightning start into the world of profitable sports betting. The Telegram Community of sports betting professionals.
Profitable insider tips
Three stacks of winnings per month.
Premium Feedback & Support for your bets
limited exclusively to 20 participants
99 Euro / month. Can be cancelled at any time.