The Surebet Strategy
How does a Surebet strategy work? If you use Surebets correctly and adopt a strategic approach, a Surebet strategy is an excellent way to build your bankroll.
What is a Surebet strategy anyway?
A Surebet is a combination of betting on the same event, for example by betting on the winner of player A and the winner of player B.
In short, with a sophisticated Surebet strategy, the bet cannot be lost. That is why Surebet = safe bet. In the following you will learn how to use the right leverage and win money with Surebet.
How do Surebets come about?
Bookmakers create their odds independently. This can cause odds to fluctuate. However, in most cases it is the betting market that influences odds at a bookmaker in such a way that a surbet is created.
This happens especially when a bookmaker gets large bets on a certain outcome and is therefore forced to adjust the odds down. In return, the odds against that outcome increase.
And these fluctuations are the core of the Surebet strategy.
This is how Surebet makes strategic sense
As described above, a Surebet strategy involves betting on all of the game's outcomes and therefore never losing. This makes even an amateur a winning player immediately.
For the Surebet strategy to work you need accounts with several bookmakers. The odds differences are of course only with several bookmakers.
In combination with bonus offers from the bookmakers, the whole thing starts to become very lucrative relatively quickly. More about this in the following articles.
Surebet Formula
The formula to calculate Surebets itself is the core of a Surebet strategy. The Surebet formula looks like this:
1/0dds Player A + 1/0dds Player B = < 1.00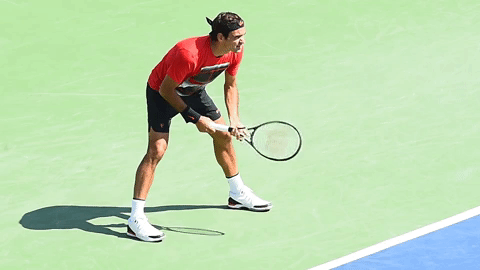 Example Nadal vs Federer
| | | |
| --- | --- | --- |
| | Nadal | Federer |
| Odds | 2.00 | 2.05 |
| % | 50% | 48.7% |
The sum of this addition is called the "Surebet factor" by experts.
The Surebet Factor
If you add the odds (50%+48.7%) from our example, the Surebet factor is 98.7% or 0.987.
If this value is less than 1.00 we have found a Surebet.
Of course, there are online calculators that do the work for you by just entering the odds and you can immediately see if there is a Surebet or not.
Learn more about the 3 best Surebet scanners.
Calculate Surebets: Nadals vs Federer
With the above example we now calculate simple surorbets.
Surebet strategy: Example A
| | Nadal | Federer |
| --- | --- | --- |
| Quote | 2.00 | 2.05 |
| % | 50% | 48.7% |
| Einsatz | 1000€ | 1000€ |
| Gewinn | 2000€ | 2050€ |
At Nadal victory we made +- 0. At Federer victory we made 50€ profit.
Example B
Here we simply distribute the stakes in such a way that we always have a profit.
| | Nadal | Federer |
| --- | --- | --- |
| Quote | 2.00 | 2.05 |
| % | 50% | 48.7% |
| Einsatz | 1012,35€ | 987,65€ |
| Gewinn | 2024,70€ | 2024,68€ |
If Nadal wins we would have 24,70€ profit. Wins Federer 24,68€ profit.
Surebet's bet distribution
In this example, we want to show you how to calculate the stake distribution yourself as in the example shown above.
(1/Surebet Factor)*(total stake/opportunity) = stake for the respective odds
Practice Example
Based on our game Nadal vs Federer (Surebet factor 0.987) (2000€ total stake)
Nadal: (1/0,987xxx) x (2000/2,00) = 1012,35
Federer: (1/0.987xxx) x (2000/2.05) = 987.64
There are also calculators for this on the well-known Surebet tools websites. You can find the 3 best Surebet scanners here.
How do I find Surebets?
You could search for Surebets yourself on well known odds portals, but that would be very time consuming, that's why almost all professionals use Surebet tools. These are online websites that show you the Surebets automatically. This completely eliminates the need to search for surrebets manually.
In the article: The 3 best Surebet scanners you will find more information about the available tools and their advantages and disadvantages.
The Surebet Strategy course at a glance
Your lightning start into the world of profitable sports betting. The Telegram Community of sports betting professionals.
Profitable insider tips
Premium feedback & support for your bets
exclusively limited to 20 participants
exklusiv auf 20 Teilnehmer beschränkt
100 euros for 2 months. (only until 31 January)
then 200 Euro / month. Can be cancelled at any time.
Learn more