Learn which surebet scanners professionals use to improve their winrate.
How do you find Surebets?
Finding Surebets is time consuming. Thousands of bookmakers and millions of bets a day. Who knows what's going on?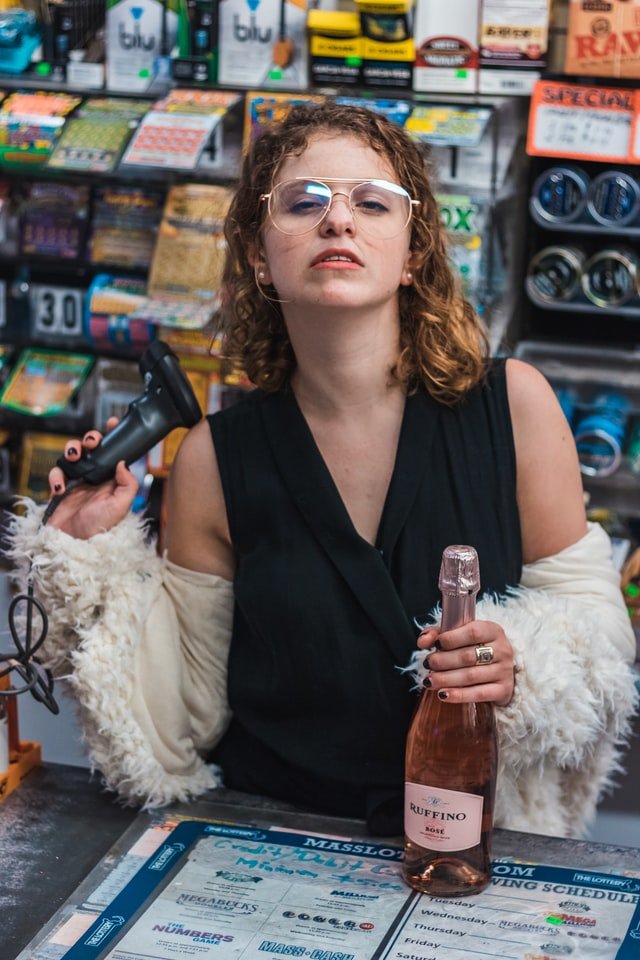 If you are looking for surebet scanners professionals use and you want to spend less time: read on and see the 3 best Surebet tools for profitable betting.
Find Surebets in no time.
Surebet scanners help you find the best bets and place them easily.
What are Surebet scanners?
Surebet Scanners are software programs or web apps that scan sportsbook portals for the best surebets and compare odds. They also help you to place your bets easily.
Finding and placing surebets will be a lot easier and happens in the blink of an eye.
3 Surebet Scanners Professionals Use!
Here you can find my top 3 of the best Surebet scanners professionals use too!
Betburger
Oddstorm
Rebelbetting
#1 Betburger
Over the last few years, Betburger has been able to establish itself as the number 1 in Surebet scanners. Despite strong competition, Betburger continues to develop new features that make Surebetting much more enjoyable.
They now scan Surebets every second from more than 100 bookmakers in all available markets and have more than 70 000 active users. They offer both Prematch and Live Surebets, which further increases the number of daily Surebet opportunities. Find the best Surebets with BetBurger
---
Advantages
user-friendly interface
Huge number of daily surbets
more than 100 bookmakers
Odds updates every second (!)
WebApp and Software Client
regularly new features
Prematch and Live Surebets
Disadvantages
something could always be found
---
One of the best features of Betburger is the "Arb Helper". With the Arb Helper, all you have to do is enter your desired stake at the displayed Surebet and click continue. You will then be directed to the pages of the bookmakers, log in and click on Place Bet.
The bet is automatically selected by the Arb Helper with the previously selected stake. The interface is relatively simple and beginner-friendly. So even a beginner should have no problem to find his way around quickly.
You can choose between 3 packages, also with different duration. Compare the Sure- and Valuebet offers on Betburger.
#2 Professionals use Oddstorm
For more than 10 years in business OddsStorm convinces with outstanding customer service as well as a very solid software. OddsStorm offers both a web app and a software client for download.
Even on weekends, where the tools are used with normal high frequency, the software runs stable. With the number of bookmakers they cannot keep up with Betburger. Nevertheless they offer more than 60 bookmakers.
---
Advantages
outstanding customer service
24/7 support
more than 60 bookmakers
very solid and stable software
WebApp and Software Client
great Pro Features
Disadvantages
Interface not too beginner-friendly (is rather aimed at advanced and professional users)
---
Oddsstorm is a Surebet scanner that is more suitable for advanced users. The surface could overstrain and deter beginners. But the platform for professionals offers some great features.
Oddstorm also offers 24/7 support for paid members. There you can ask questions to the support 24/7. So far I have always made great experiences with it.
Oddsstom offers 2 versions.
VIP version, which is sufficient for 95% of the Surebetter.
VIP Plus Version. This costs much more and is only recommended for Full Time Surebetter.
#3 Scanning Surebets with Rebelbetting
Rebelbetting has been on the market since 2007 under the motto "Turn gambling into investing". Since then, they have been able to win over 125,000 users.


Rebelbetting is also the only provider that gives you a 100% money back guarantee. Rebelbetting only offers a software client. So they do not offer a web app. The software looks like this.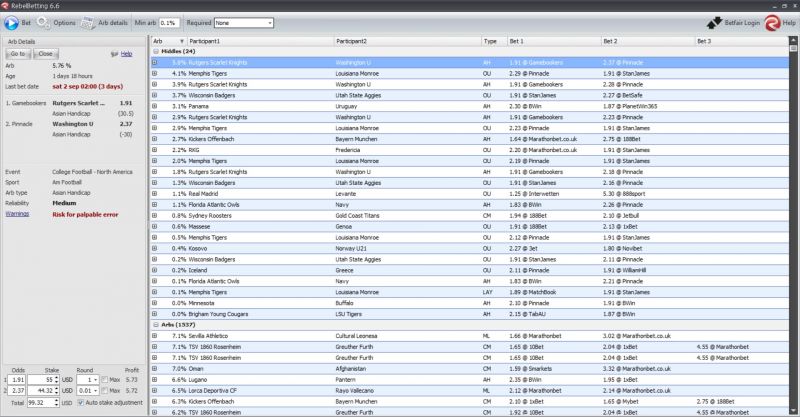 ---
Advantages
100% money back guarantee
Beginner-friendly
easy operation
Bet Feature (like the Arb Helper)
Disadvantages
only Software Client, no WebApp
---
It is relatively easy to understand and use, even for beginners. Recently, a feature similar to the "Arb Helper" from Betburger was also added. Which makes your work much easier.
This was my post 3 Surebet scanners professionals use.
Which tools do you use? Leave your feedback in the comment sections below!
Surebet Course Overview
Your lightning start into the world of profitable sports betting. The Telegram Community of sports betting professionals.
Learn more