You don't make money by playing games. I think everybody has heard that before. Parents and grandparents generally give the same advice, you have to do something sensible and practical – and they're not the only people who feel that way.
That was how it was for me in my youth, but I still decided to study philosophy even though it's not a great way to make money.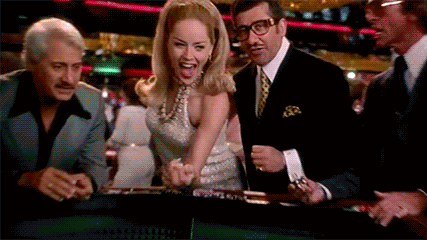 The internet changed this in a big way. Many top influencers, youtubers and streamers earn a lot of money playing online games. In fact, a lot of money can be earned playing the games themselves. Poker and the American fantasy sports market are both excellent examples of this with millions of pounds, euros and dollars being won every week.
You can also win money with online football manager games aka fantasy football – but only if you approach it correctly. That's why I've created a list of traits which make the difference between good and bad fantasy managers.
Here are the seven most important in my opinion.
#1: Enthusiasm
This may sound like a no-brainer, but it still has to be said. Unless you really and truly love fantasy football you will not be a good fantasy manager. There's no way around it. It takes dedication to get better at anything and that includes all sports and games. Online soccer manager games and fantasy football are no exception.
Creating a good draft is not an easy matter. Fiddling with your line ups, swapping players in and and working out how best to deploy your budget – all this is much easier when approached with joy and enthusiasm.
The easiest way to find out if you enjoy fantasy manager games is to try them out yourself . However it's hard to enjoy playing games when you do not know the rules and basic strategies. First Steps in Fantasy Football
Regardless of whether you choose the fantasy Bundesliga or opt for another German online football manager games, or if you want to participate in the fantasy Premier League with about 5 million other people:
Enjoy Fantasy Football!
#2: Self-confidence
It has always surprised me how many fantasy managers are often very uncertain about which strategy they should follow and which players they want to include in their draft. It doesn't have to be that way.
Confidence in one's own abilities is something that can be developed: Research and analysis always help you to feel more self assured. Good players know the basics of game theory and use statistical probabilities to calculate many possible outcomes.
Solid knowledge automatically leads to drafts with high expected value. A good fantasy manager trusts their abilities and decisions, because they can gauge the quality of their teams through the use of statistics. This is important because short-term results are very much influenced by luck.
Luck, Probability and Variance in Fantasy Football
#3: Training
Get excited about football, never miss a game, have a clear view of current league issues and know how to set up a good team? Not so fast.
Outstanding fantasy managers are always football fans, they follow the match day and keep up to date with the latest sports news. But that is not all. In addition to knowing the hard facts, they also understand the basics of game theory .
They understand which players are best suited to any particular match day, which are the best formations to use and why you use different line ups for big tournaments and small tournaments.
5 Killer Tips for Big Fantasy Football Tournaments
In football, asin all sports, it takes training and practice to get better. This also applies to online soccer manager games. You can find a lot of content here on 11Heroes, which you can use to increase the quality of your drafts. Daily Fantasy Football Strategy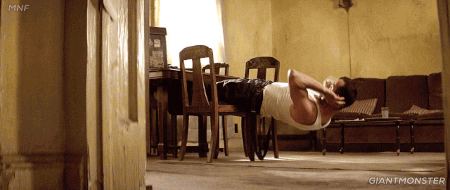 #4: Discipline
Imagine an ingenious fantasy manager who masters the game-theory basics of fantasy football and knows all the match-day odds by heart. They will certainly crush the online tournaments, right?
What I didn't say was that geniuses often lead very chaotic lives. This genius oversleeps and so misses the cut-off to register for important tournaments, they forget to switch out injured players in the Seasonal Game, do not practice solid Bankroll management. Without discipline, you will have a hard time reaching your goals.
Discipline is to a great extent a set of habits which can be cultivated. As a fantasy manager you can string together certain rituals, create the right setup and adopt the behaviour of successful players.
Online fantasy football managers often find play more easily as they develop a routine for the game day. The The procedure for match-day preview and analysis will give you some ideas as to how to go about this.
#5: Willingness to improve
You can win money in online soccer manager games. A few people even make a lot of money out of them (emphasis on a few). In Europe and Germany, the fantasy sports market is still in its infancy, the competition is not as big as in the US.
Nevertheless, there is competition in the online manager games and the fantasy tournaments do not win themselves. Without the willingness to become better and to develop further, you will not achieve long-term success.
Reading a few articles, setting up a few teams and hoping that it will work out someday is not a bad approach.
It is, however, far better to get a solid grounding in the basics in our Beginners training camp and to keep on developing yourself (Learn Daily Fantasy Football).
Now you need another trait
#6: Patience
Do you still remember the ingenious Fantasy Manager from Tip 4? They lacked discipline, but also lacked an even more important quality:
Patience.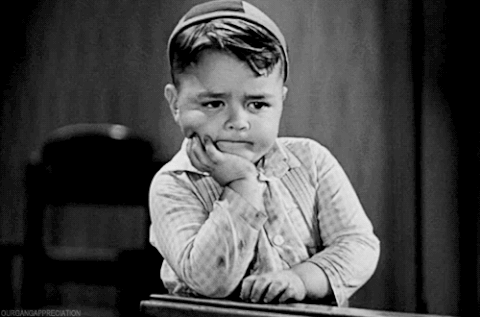 Online soccer manager games are games of skill. However, in the short term, luck is indisputably a factor, as fantasy football strategies are based on probabilities, not certainties.
Will Robert Lewandowski score more goals and earn more points than Fortuna Dusseldorf's 17-year-old striker talent, who slipped into the first team as one of the regulars was injured?
Very likely, but not always. The star can get hurt, he can get a red card. These scenarios are unlikely, but not impossible.
What if you have set up Robert Lewandowski one a match day in which one of the above scenarios occurs and he earns fewer points. Did you make a bad decision and was your draft bad?
No . Your decision was correct because it was based on the reasonable analysis of expected values ​​and was correct in terms of both mathematical and game theory correct.
Therefore one must not always trust the short-term results, but must have patience and confidence in one's own ability to set up profitable teams with good expected value.
#7: Willingness to accept help
You can play online football manager games all on your own. You can research the probabilities for each match day yourself. You can do some analysis on the leagues, teams and players.
I would not enjoy that in the long run.
It's great to get help with your research and drafts. If someone tells you in advance what's good and bad about your fantasy team. If someone supports you with your match day preparation and provides you with a Preview in which you can see all the match-day odds at a glance.
It's better still if you can talk to like-minded people. It's better to clarify questions together and celebrate your successes as part of a community.
The 11Heroes Community is always open to you, click on the Discord logo on the bottom right and come and chat with us!
---
It's time to level up
The premier fantasy community: fantasy news and strategy discussions. Chat in text and voice channels with daily fantasy experts.
Community
---
I look forward to your comments! Can you think of any important traits for a fantasy manager which I did not mention here?