We like to celebrate the success of our 11Heroes members and coaches in the fantasy football tournaments on our partner sites DraftKings, Fanteam, Sport.Guru and FantasyBet. Gregor was very successful over the weekend and made a $ 900 win on DraftKings!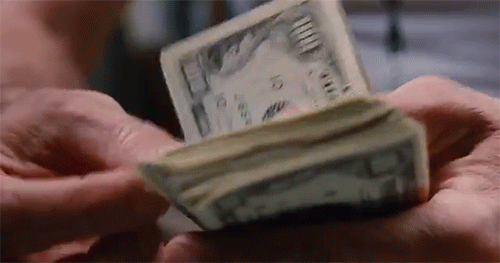 After such a successful weekend at the Fantasy World Cup on DraftKings, of course, he had to give us an interview.
Fantasy World Cup Tournaments – Community Achievements: grezi
From Warcraft 3 to Poker and Daily Fantasy:Poker pro Gre talks about his WC3 past, his trip to Las Vegas and his recent successes in the Daily Fantasy Football Tournaments. Read the interview with grezi.

11Heroes: Hi Greeeezi, welcome back from Las Vegas, first things first, for everyone who is not in our forum, would you like to introduce yourself?
Gre: Yeah sure :), Hi my name is Grzegorz, I'm 28 years old and play poker professionally :)!
11Heroes: This is why you also made a trip to Vegas recently and played some tournaments in the WSOP there. How was it?
Gre: Because of my studies and when my exams were held, I have only been able to go to the WSOP for the last few years, so I was even more surprised to see that there is so much action. Although there were soft tournaments and cash games, it wasn't great for me. But that's part of it and even the best can go through a dry spell of less than 10 tournaments. It's the same in poker as in Fantasy Sport.
11Heroes: How did you get into poker?
Heute geht Wc3 weiter! GO GO GO !https://t.co/SyH7OHAggh#subbuttonistda #followdalassen #subs #twitchtv #twitchgamer #gaming #greenwall #gamerlife #gamerboy #videogames #videogamer #zocken #player #steam #metal #beer #malle666 #wc3 #Warcraft #tft #Warcraft3 pic.twitter.com/3cBgGsqopz

— mALLe (@mALLe666) June 25, 2018

Gre: Warcraft 3 was the first game I played intensely online. I had a team mate, (shoutout to Kilian!), who told me that some guys from the WC3 scene were really making money on online poker, so I tried it. At my first big tournament (with 30k players it had the largest field of any I have yet played in), I finished 3rd and turned my $11 entry fee into $ 12,500. I realized that skill was the deciding factor in poker and the next day I went out and bought all the poker books that were in Hamburg, cashed in everything until I reached $ 1,000 and then I just kept grinding my way up from the low stakes. That was 10 years ago this year.
11Heroes And now you are expanding your horizons with daily fantasy Sports? How did this come about and how do you see your future in this regard?
Gre: After poker, football is my second big passion. History rhymes to some extent and so it was that many well-known poker players jumped on the daily fantasy sports bandwagon as these games became popular. My everyday opponents, like AEJones and others I've been involved with in poker, suddenly won millions at DFS, and that sparked my interest again. Apparently I always run the money, lol. I see a very positive development in the European market and would like to become more and more involved in DFF in the future and to develop my skills further.
11Heroes: Let's talk about the Germany game. How many fingernails did you bite through during the game? You were in a great situation before the game and must have been able to smell the wad of cash… Talk us through how you were feeling.
Gre: Better not, we currently live in a penthouse on a busy street, so our neighbours are used to noise, but let's put it that way … it was a bit noisy even for them…
11Heroes: Oh, so it had a "twist" at the end?
Gre: It did, I could see my points in real time and so I knew that I would take 4th or 5th place with the points that Manuel Neuer would get for the victory (Note from 11Heroes: the goalkeeper whose team wins, gets 5 extra points on DraftKings) and that I only need 1 or 1.5 points to move even further. So, when everyone was longing for the final whistle, I was hoping to see Kroos and Rüdiger sent back to the opposing penalty area to get me another point…
11Heroes: Which unfortunately did not happen, do you want to tell us how much profit you made anyway and what gave you this 1 point?
Gre Sure, it was about $850 profit, but it could have been $ 3,000 if Rüdiger had just made a one-on-one-tackle or a shot on goal, header, whatever…


11Heroes: Nevertheless, it was a great success! Do you like German games especially at the World Cup?
Gre: Well, the German players are the ones I know best as they play in the Bundesliga, so I had a relatively easy task on that day. The fact that Kimmich and Reus and even Werner are not well known internationally, I think, gave me a significant advantages over my competitors.
11Heroes: In that case, would you perhaps even agree to discuss a Germany match day with us via video or Twitch?
Gre: Haha yeah, yeah, whenever you want, and if they keep playing like that, it could get even tighter on later match days…
11Heroes: Then we'll play it safe and get back to you on Tuesday! Thank you very much for your time and all the best for your continued success.
Gre: You're welcome!
[templatera id="16388″]
5 Killer Tips for Big Fantasy Football Tournaments
Tips for Six a Side on FantasyBet
Further content on the Fantasy World Cup
Overview of the World Cup Groups and information about the teams and their line-ups: Fantasy Tips for the World Cup in Russia