The 8 different sports betting bonus types describe which bonuses are offered by sports betting providers.
The 8 different sports betting bonus types
In principle, you can distinguish between 8 different types of sports betting bonuses.
First deposit bonus
Free bet
cashback bonus
Mobile Phone Bonus
reload bonus
No Deposit Bonus
Odds Boost
Combined betting bonus
Of course there are bonus types not only in the sports betting area. Learn more about the bonuses in fantasy soccer. You do not know that fantasy football is?
Daily Fantasy Football Tutorial: What is Fantasy Football?
Classic sports betting bonus types: the deposit bonus
The classic sports betting bonus. You get a certain percentage on top of your deposit.
For example 100% deposit bonus up to 100€.
If you deposit 100€, you will get 200€ credited.
Free bet
Think you can guess. Another popular form of sports betting bonus is a free bet. There are 2 types of bonus.
For example, you get a 5€ free bet from the bookmaker, but if the bet wins, you only get the win minus the stake. A 5€ bet on a 2,00 odds will therefore not bring you a 10€ profit but 5€. Is of course Free Money.
Another form is when there are other conditions attached to it, for example: If you bet 200€ a day, you get a 50€ freebet.
Cashback bonus
The cashback bonus is merely an insurance policy and not an actual sports betting bonus. If you lose the bet, you get the loss back (which is of course capped).
Mobile Phone Bonus
Some bookmakers give out mobile phone bonuses in addition to their sports betting bonus offer over and over again. So if you bet or deposit via mobile phone, there is extra money.
But of course you don't need a mobile phone. Because most websites can also be opened in the browser as a mobile page 😉
Reload Bonus
Unfortunately, relatively rare among the sports betting bonuses have become. Here the bookmaker gives you a second deposit bonus, so to speak. Is there if then mostly after long inactivity.
No Deposit Bonus
Are normally a maximum of 5€. For this you need to open an account and get a 5€ free bet. If you win, you will only get the net profit minus the bet.
Oddsboost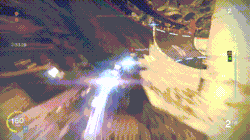 Boost. Source: Giphy.
As the title already describes. You get a bookie here to give you odds. This sports betting bonus type looks like this:
"Bayern vs. Dortmund": Victory Bavaria, previously 1.70 odds, with odds booster 12.00.
These are of course also capped with a maximum stake of 5€. Here you only get the net profit in case of a win.
Combined betting bonus
For example, if you have played a combination bet, you will receive a 30% increase in odds.
Surebet Course Overview
Your lightning start into the world of profitable sports betting. The Telegram Community of sports betting professionals.
Profitable insider tips
Premium feedback & support for your bets
exclusively limited to 20 participants
exklusiv auf 20 Teilnehmer beschränkt
100 euros for 2 months. (only until 31 January)
then 200 Euro / month. Can be cancelled at any time.
Learn more